Nationwide Coils: Made in the U.S.A. with Pride.
Coming out of this year's July 4th celebrations, we're reminded of how today, more than ever, we're proud to be Made in America.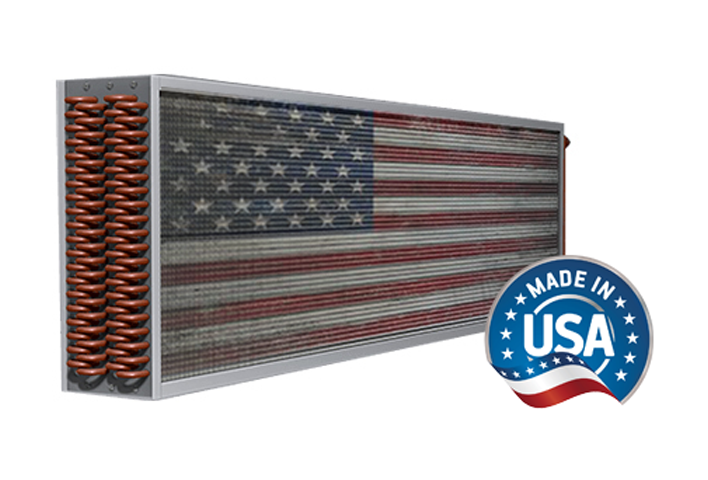 We've always worn our made in the U.S.A. symbol like a badge — a mark that conveys quality goods and support for American jobs. With U.S. businesses and industries striving to rebound in the wake of the pandemic, it has only reconfirmed our commitment to keeping manufacturing at home. So what does "Made in the U.S.A." really mean?
Made in the U.S.A. Defined…
To qualify for a "Made in the U.S.A." or "Made in America" label, a product must meet specific criteria outlined by the Federal Trade Commission. The standard requires that "all or virtually all" significant parts and processing that go into the product must be of U.S. origin — that is, all fifty states, U.S. territories and the District of Columbia. This includes the parts used to hold a product together, such as the thread used to sew clothing or even the bolts of an HVAC coil.
Interestingly enough, with the exception of textiles, fur products and automobiles, there is no law requiring disclosure of the percentage of a product's content that was made in the United States. But that won't stop us from fully disclosing, folks…
At Nationwide Coils, we're proud to say that all of our custom replacement coils and OEM replacement coils are made in America — all raw materials are U.S. sourced and all production is maintained in our U.S.-based facility. This includes all parts and production for microchannel conversions, as well.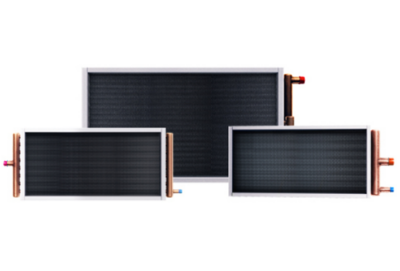 Our American-made, custom replacement coils include:
• Chiller Water Coils
• Hot Water Coils
• Booster Coils
• Condenser Coils
• DX Evaporator Coils
• Standard Steam Coils
• Steam Distribution Coils
• Coil Sections
• Split-fitTM Coils
• Industrial Coils
Our American-made, OEM replacement coils include those for:
• Trane®

• Carrier®
• Lennox®
• Aaon®
• McQuay®/Daikin
• York®/JCI
• Munters®
• AddisonTM
• Skymark
From custom to OEM replacement coils, American quality lives on in every Nationwide Coils product. Have a question or need to obtain a quote? Email us anytime.