Coil Coatings
Over time your HVAC equipment will naturally corrode due to environmental or galvanic corrosion, which results in increasing energy and maintenance costs. Safeguard your HVAC equipment long term and save money with these protective coating options.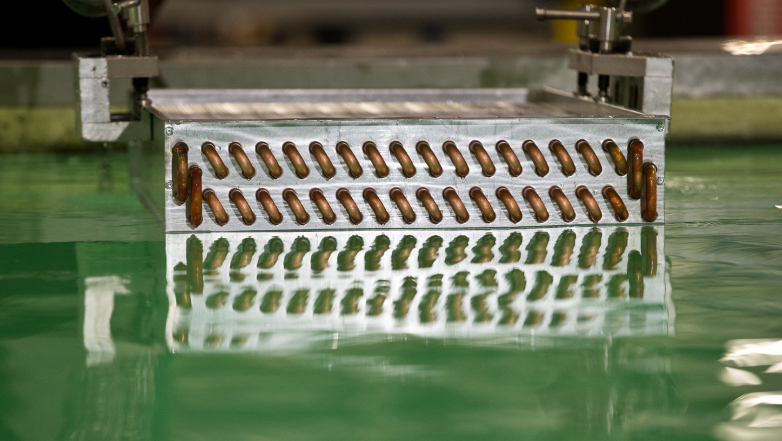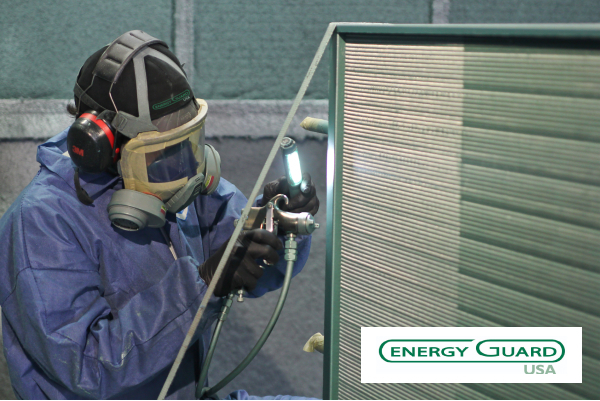 Energy Guard
In the application process, it is vital that the coating adhere to the aluminum surface. Energy Guard offers an EGuard Fin Primer that makes the difference. Additionally, the EGuard DCC Green and DCC Aluminum coatings each contain 30% aluminum, improve heat transfer and are tested for 10,000–12,000 salt spray hours. They are environmentally friendly and improve energy efficiency.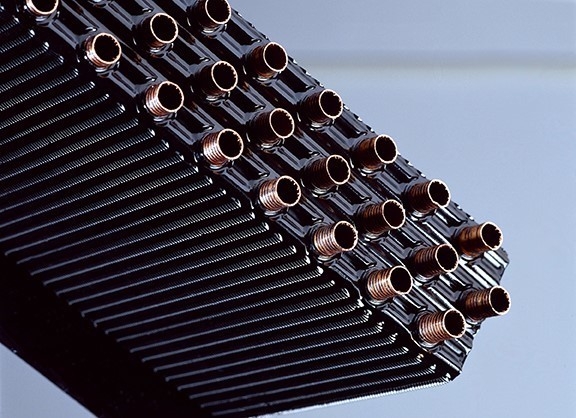 Electrofin®
The ElectroFin coating method involves a deep cleaning process before the coils are coated. It is followed by their exclusive curing technique that results in microthin, even coverage that is hard yet flexible. This is an ideal option for coastal and offshore environments, as well as industrial areas with high humidity and aggressive atmospheres.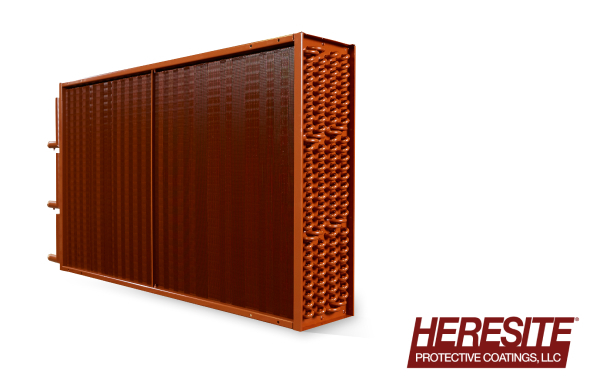 Heresite®
P-413 Baked Phenolic Epoxy: A thin film (25 microns), high-performance coating used principally for coil and radiator heat exchangers, as well as other air- and fume-handling equipment fabricated of light-gauge metals. P-413 is the first HVAC-R coil and radiator coating to meet the ISO 12944-9 Standard (formerly the ISO 20340 Standard) for severe offshore marine environments. UV protection and water exposure add-ons are available.