Site Bite: Replacing the coil in a Liebert® condensing unit
Go on site with Chris Wright, Chicago-area Account Manager, to the P&W Foundry, where he found himself measuring for a super-hot job.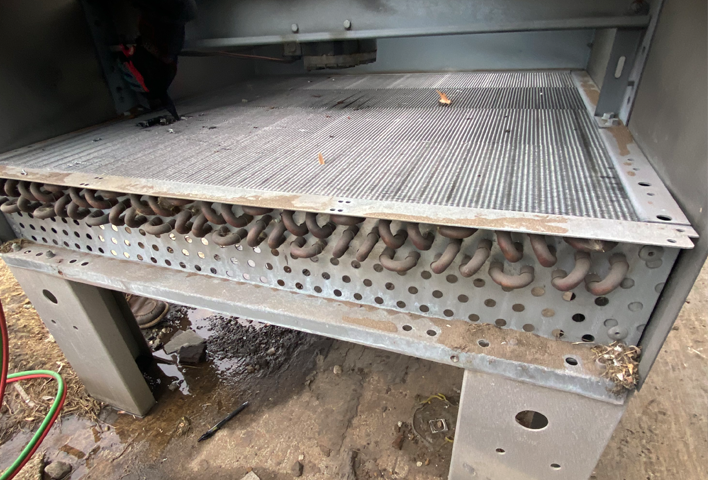 Recently, we were called to an urgent job at the P&W Foundry in Plano, IL, to build a replacement coil for a Liebert® condensing unit. The unit was supplying a production floor dedicated to manufacturing time-sensitive parts for the U.S. Navy. Leaving the unit down with the failed coil was simply not an option, so we went to measure the same day we got the call.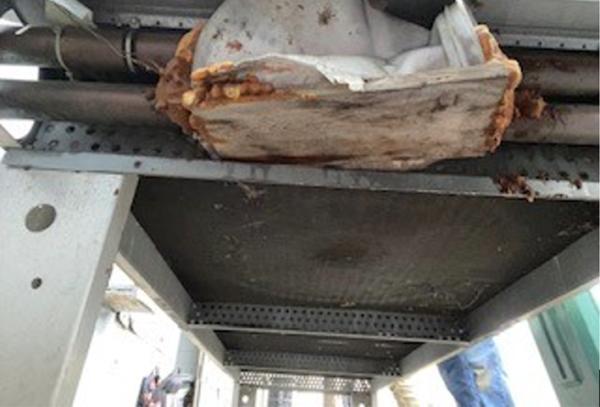 Since none of the paired equipment was being replaced, it was imperative to perfectly match the coil circuitry (number of feeds), fins per inch and piping connections for a direct replacement performance-wise. Although the coil was large, it was easily accessible and sizing the coil went off without a hitch.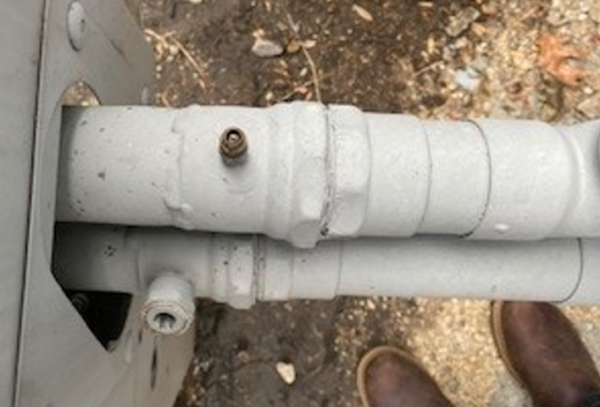 There were various non-standard constructs on this coil but nothing I hadn't encountered before in the field. The copper connections on these extended out of the bottom of the headers. This meant matching this design with exact placement so the field could do an easy changeout. The flanges on these coils were also built non-standard, making an additional bend to each of the entering air-side plate flanges. This was done to give the slab coil more stability on the four pillars it was resting on.

With a few sketches and detailed notes, we were able to make all customizations down to a T. The customer placed this coil on a 5-day production cycle and was pleased with the ease of install! Within the week, our customer was fully back up and running and happy with the performance.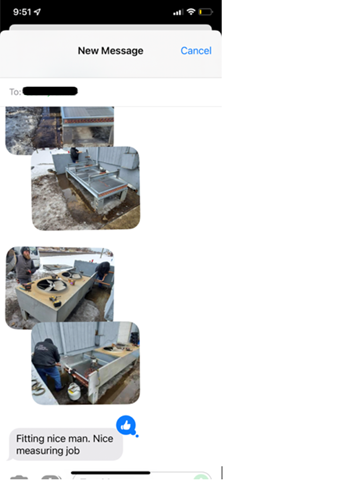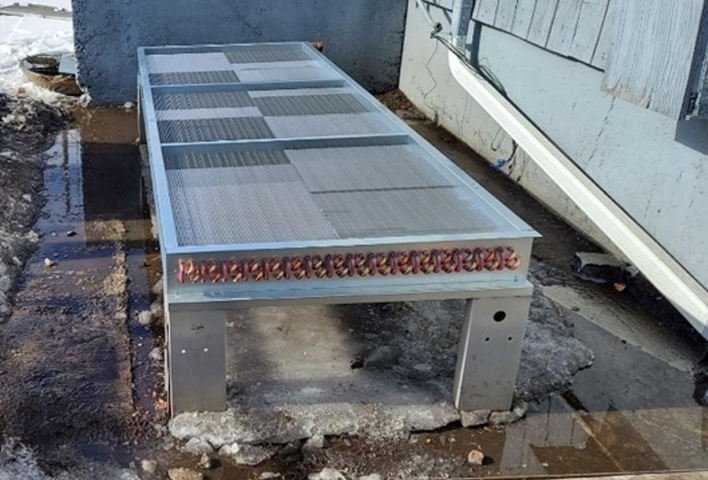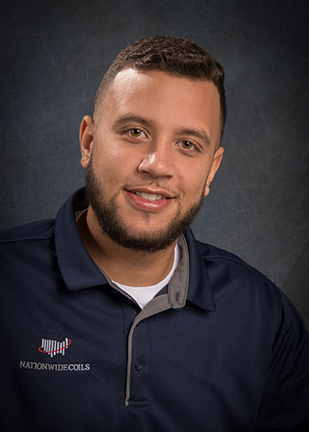 Written by: Chris Wright
Nationwide Coils Account Manager, Chicago