We made the spotlight! Check out this month's MACC News feature on Nationwide Coils.
Learn more about our company, our expert team and our leading commercial coil manufacturing process.
NATIONWIDE COILS®: Quality Products. Superior Service.
Founded by Ross Stephens in 2004 in Somers, NY, Nationwide Coils has grown to become the standard in custom and OEM replacement coils. The company serves businesses and industries large and small, including mechanical contractors, engineers, state facilities, government organizations, health and hospital groups, major retailers, and many more.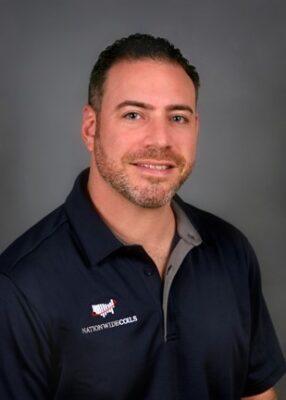 "We can create a quality custom or OEM replacement commercial coil that fits like a glove…"
Nationwide Coils manufactures custom and OEM replacement coils for all commercial HVAC units right here in the U.S. from the highest-grade materials. "No matter what the age, make or model of the HVAC unit, we can create a quality custom or OEM replacement commercial coil that fits like a glove, while meeting and often exceeding performance criteria," says Ross.
As an add-on in the coil production process, the company offers highly protective coatings. With many coils at the mercy of outdoor elements, a quality coating shields coils from harsh environments, helping to further prolong the life of the coils.
Nationwide Coils is dedicated to bringing customers solutions that support the performance and lifespan of their coils and HVAC unit — ultimately saving them time, money and headaches in the long run. A big focus is microchannel conversions. This cost-efficient upgrade makes a system more reliable and easier to service, while maintaining the OEM efficiency.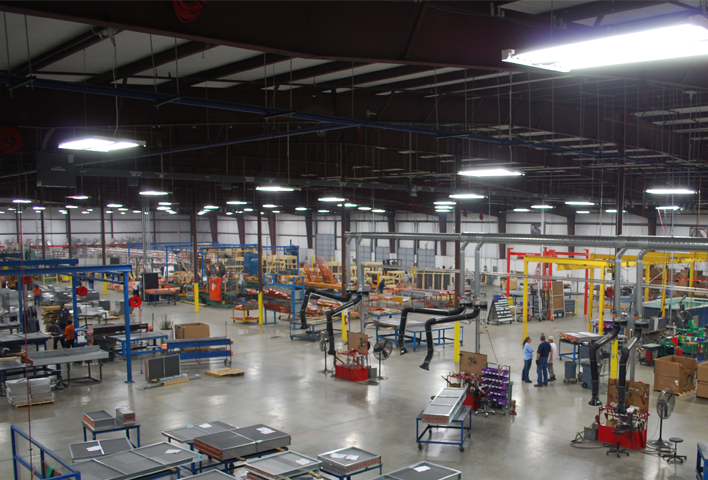 James Filauro, NY-area Account Manager at Nationwide Coils commented, "When it comes down to it, in the day-to-day of the HVAC world, coils aren't something people think about until they absolutely have to. From our products to our people, we strive to be the first name people think of when the time comes for a coil."
"Coils can be replaced, but our team can't."
Founder and President, Ross Stephens, oversees the company and is responsible for all facets of the business. With almost two decades in the industry, Ross is a master at OEM brands and "lives and breathes coils," as he calls it.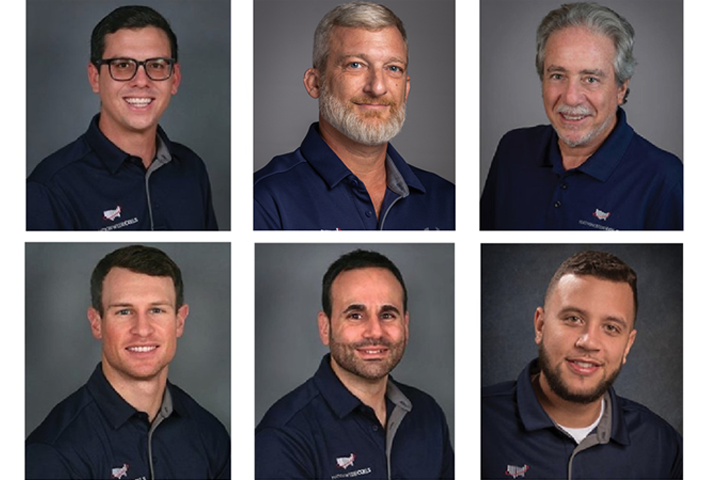 The leadership team together with associates and employees, bring clients a combined 85 years of experience in the commercial HVAC industry, providing the highest level of customer service — 24/7. "The way we look at it, coils can be replaced but our team can't," emphasizes Ross. "No one works harder serving customers than our team. Our industry-leading expertise comes from real-world, sleeves-rolled-up, on-site experience."
Today, Nationwide Coils serves markets across the U.S., including NYC and the tri-state area, Florida, Chicago and Tennessee, with an eye on new markets, including the potential for global expansion.
"We look forward to the next 5 to 10 years, as we focus on serving customers and growing the company with the same values on which it was built -- unparalleled customer service, fair and competitive pricing, the highest quality products and expedited production," says Ross.
Operating at Full Capacity During Covid
Under CDC guidelines, Nationwide Coils is a member of our "critical infrastructure" and is considered an essential business. "Since the outbreak, the company has been running at full capacity while keeping the safety of its employees, customers and partners first and foremost. "We are happy to say that our efforts paid off and we did not once see an interruption in service or production," confirms Ross. "With so much focus put on HVAC systems, this has just reconfirmed our commitment to building the best coils, so systems can run at optimal performance and support healthy indoor air quality."
"MACC Has Proved to be a Valuable Asset to all of us."
"When we joined the MACC association, we wanted companies that have coil needs to know about Nationwide Coils and the products that we offer," said Ross. "For all of us here, MACC has done just that. Particularly, in the NY region and surrounding areas — MACC has given us insight into all aspects of the diverse NY industry, especially on Long Island."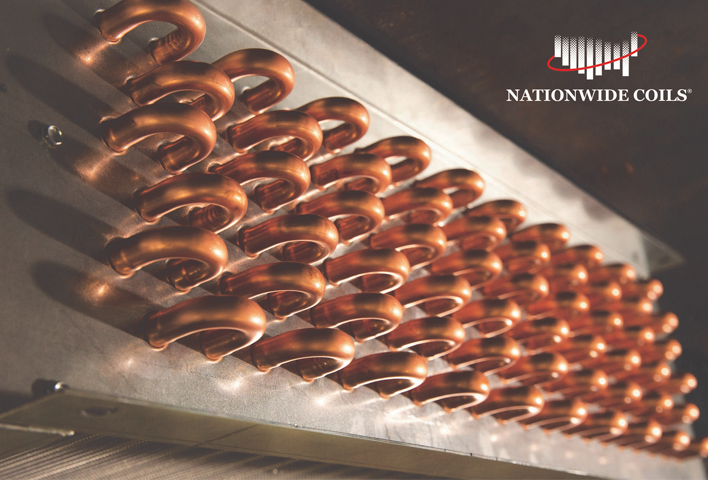 Click here to download the MACC News Fall 2020 Edition.