MCASF turns the spotlight on Stephen Barzelatto, VP of Nationwide Coils.
Get to know a little more about Stephen Barzelatto, VP of Nationwide Coils, in this feature article from MCASF (Mechanical Contractors Association of South Florida).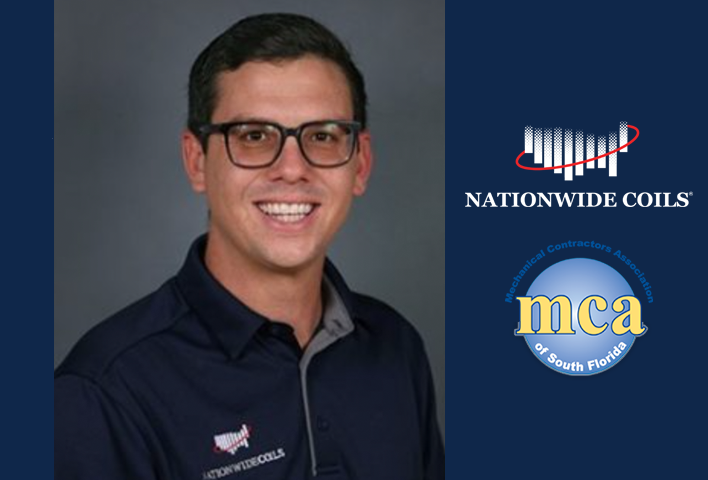 Nationwide Coils is an HVAC coil manufacturer and supplier, providing the full range of custom and OEM replacement coils for the commercial aftermarket. Among their experienced team of service professionals is Stephen Barzelatto, Vice President of Nationwide Coils leading their South Florida division. Dedicated to serving this region, Stephen oversees coil applications sales and design, and provides support to the regional account managers.
Stephen joined Nationwide Coils in 2010. At the time, he worked out of their headquarters in Westchester, NY, and travelled extensively across the country to serve customers and help grow the then-young business. Many jobs brought Stephen to South Florida, ultimately requiring a division in the area. Stephen accepted the call and in 2014 relocated with his family.
Stephen said, "Moving to Florida, I was able to shift my focus to better serve an unmet need in the region for commercial HVAC coils. Customers appreciate working one-on-one and getting to know the people behind the Nationwide Coils name."
As customers have now realized, Nationwide Coils has one of the most comprehensive coil drawing databases in the industry. This means, the company can make a direct replacement coil for any make or model commercial HVAC unit.
Stephen remarked, "With our expertise, no coil is obsolete. If we don't have the coil drawing already created, we simply go on site and measure the coil to exact specifications."
He added, "Living locally, especially during the pandemic, has been a huge benefit. It has allowed me to remain connected with my customers, at a time when so many felt disconnected. Likewise, our membership with MCASF has kept us engaged with mechanical contractors and their needs during the industry's most challenging times."
From Florida to regions across the U.S., Nationwide Coils is the leading source for custom and OEM replacement coils. Learn more at nationwidecoils.com. Have a question or need a quote? You can contact Stephen Barzelatto directly at sbarz@nationwidecoils.com.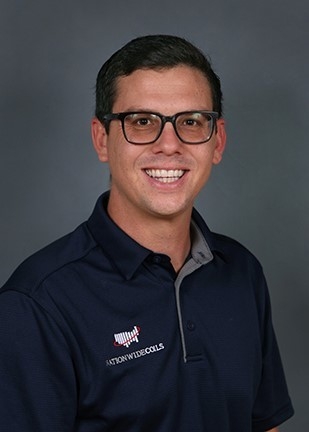 Stephen Barzelatto
Vice President – South Florida
Cell: (914) 557-6934