Site Bite: Measuring OEM coils for replacement at the Defense Finance & Accounting Service.
Go on site with Jack Kessler, as our intern extraordinaire heads to Limestone, Maine, to assist in measuring some mighty air handler coils.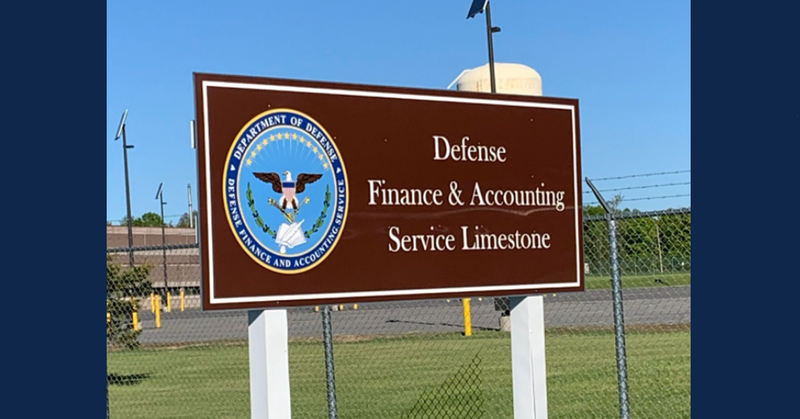 As an intern, traveling out of state for a job to measure more than 25 coils can be an intimidating project. Fortunately, I've trained under our seasoned New York tri-state area Account Manager, James Filauro. The knowledge I've gained working side by side with James has provided the skill and confidence to complete this project with his supervision.
Today's mission was to measure and duplicate aging coils housed inside large air handling units (AHUs) at the Defense Finance & Accounting Service (DFAS) in Maine.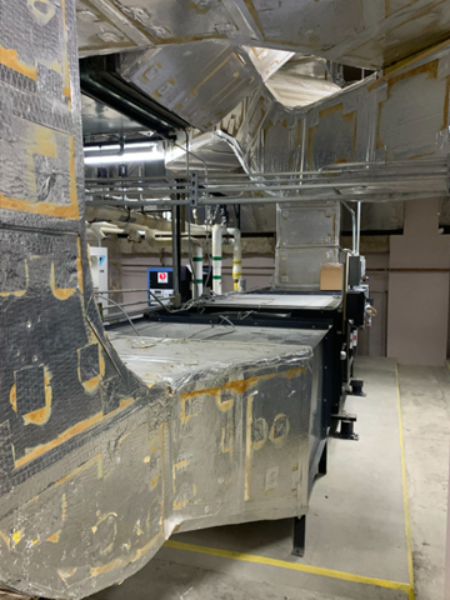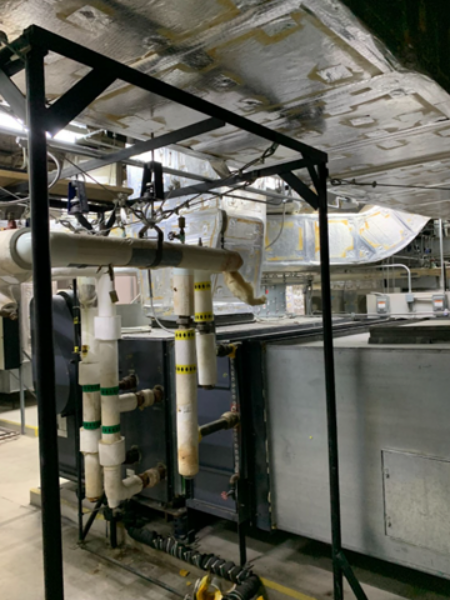 The coils we were measuring were original OEM manufactured in 1991 with older designed cast iron headers. After 30 years of running, the headers were showing common signs of wear, including rust and corrosion. This made them susceptible to leaking which could have caused catastrophic coil failure and possible water damage. On a side note, these old-style steel headers have a reduced water flow, making the tubes vulnerable to clogging with sediment in the chilled water loop. So, in duplicating the coils, we would be changing the steel headers to higher grade copper headers.
If you're familiar with copper headers, you know they offer unmatched efficiency and durability. Particularly in a chilled water system, they are less likely to have severe corrosion over time, compared to steel. Should a problem occur down the road, copper headers are easier to fix with the use of a brazing rod. Old steel headers are extremely difficult to repair effectively, if not impossible. Another benefit of copper is it helps prevent buildup of mold and mildew on the headers which can cause odors and negatively affect the building's air quality.
While measuring the coils, I utilized best practices including but not limited to header-to-header center dimensions, connection center-to-center dimensions and diligently marking all coil measurements in the workbook. After the first few AHUs, I noticed a pattern with coil fin heights and lengths which allowed me to match all duplicate coils for different AHUs. This was a great help so that we did not have to fully measure coils that were duplicates and I only had to confirm the dimensions matched.
After measuring 25+ coils, I was comfortable to pack up the tool bag, head back to the office for the final coil design and complete the detailed CAD drawings. Getting to this level with my confidence has not been quick or easy. I've spent months watching, learning and developing my skill set. It was a proud moment in my career to be able to have the opportunity to accomplish a site visit of this magnitude.
Nationwide Coils has one of the largest and most comprehensive coil drawings databases in the industry. We can replicate any make or model commercial HVAC coil. Just email us anytime for a quote.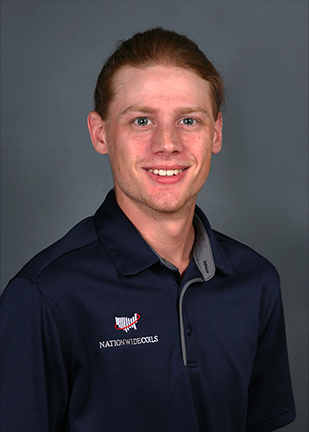 Written by: Jack Kessler
Intern, Nationwide Coils