Brennan Vaughn
Account Manager - Texas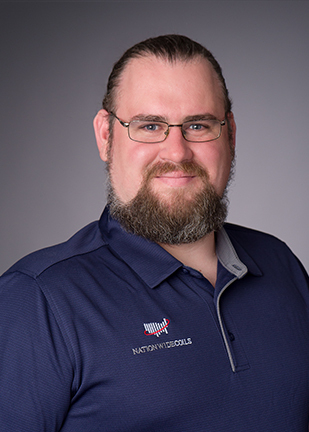 Brennan is an Account Manager based out of the Greater Houston area. Serving the Texas Triangle, he is dedicated to customer relations and on-site support.
Before joining Nationwide Coils he worked for Modine, an HVAC coil manufacturer, launching his career in the Product Engineering group then transferring to the Commercial Coil Products division as a Sales Application Engineer. Brennan combines his comprehensive knowledge of commercial HVAC coils with exceptional service, delivering a greater customer experience.
He holds two degrees from Mississippi State University, a bachelor's in Business with a concentration in Management and a bachelor's in Chemical Engineering with a minor in Math. He lives in the Heights area of Houston and enjoys reading and spending time with his wife and their dog, Ophelia. When time allows, Brennan heads to Mississippi to visit family and watch his Mississippi State Bulldogs compete in football, baseball and basketball.