Nationwide Coils hosts booth at the NYSSFA Leadership and Empowerment 2021 Conference and Expo.
Let's hear it for insight, inspiration and some good ol' fashion networking...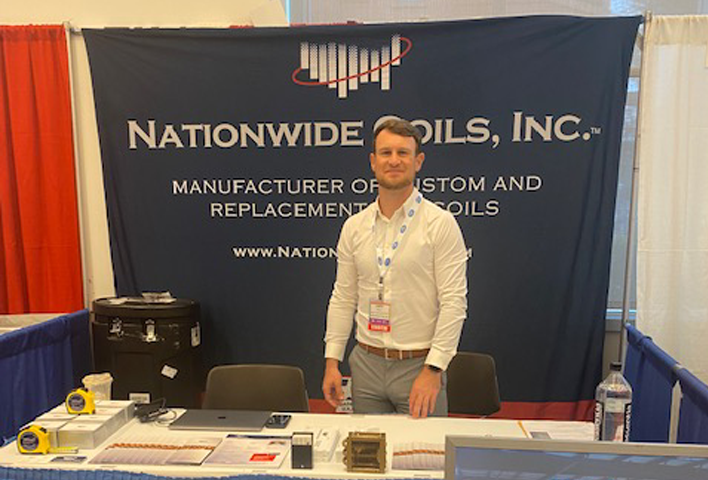 Just a few weeks ago, James Filauro, our NY tri-state area Account Manager, represented Nationwide Coils at the NYSSFA Leadership and Empowerment 2021 Conference and Expo. This was our first year hosting a live booth at a NYSSFA event. Last year's show was virtual, so it was wonderful to finally meet face to face with our fellow NYSSFA affiliates and show attendees.
This year's sold-out, four-day conference, was bustling with optimism for the industry and offered a breadth of professional development opportunities that focused on leadership and empowerment.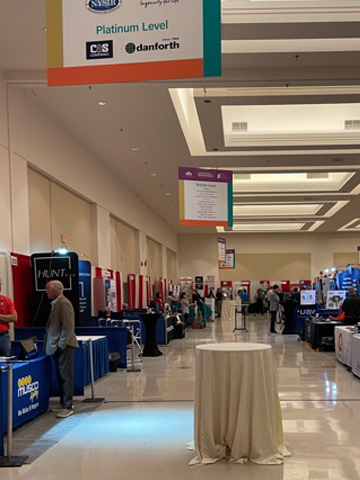 Our booth included Nationwide Coils-branded giveaways and communications about our extensive line of custom and OEM replacement coils. James connected with many attendees who had heard of Nationwide Coils and were genuinely interested in learning more about our products and our team. He had the chance to speak directly with key industry colleagues and gained a greater understanding of the NY school facilities and their current HVAC needs.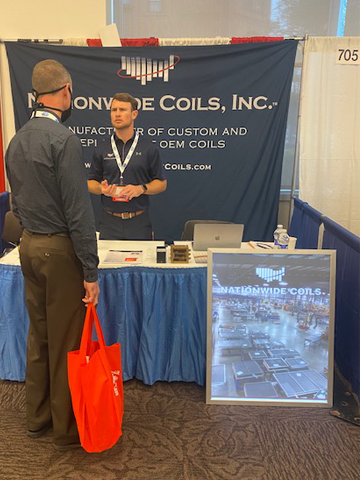 James learned that many schools can work independently outside of the NYS contract and that stock items are desired — two perks for us! He was happy to share that, should customers in the New York area work with Nationwide Coils, he would be their dedicated rep for on-site coil assessment and measuring, as well as one-on-one customer service for inquiries and orders.
This year's show boasted 600 attendees from schools all over New York State, including school facilities managers and business partners. We were happy to be a part of it.
Looking forward to next year, NYSSFA!