The Coil Crew is Growing.
Nationwide Coils announces two new team members and new markets offering on-site customer service.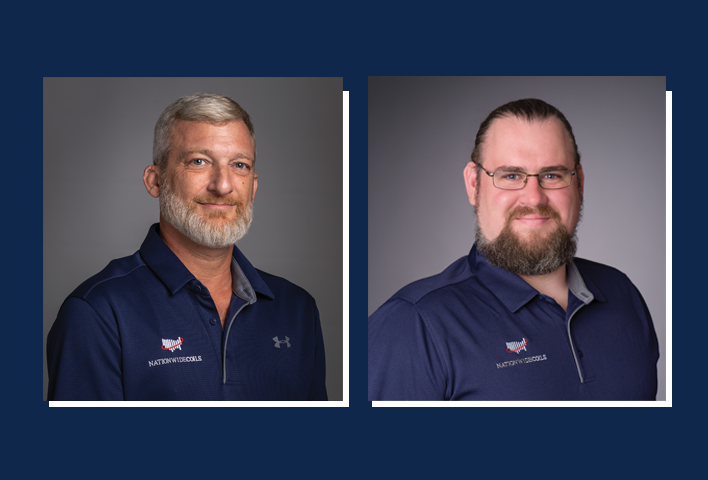 It is our pleasure to announce two new appointments at Nationwide Coils — Ben Dennie, Account Manager and Designer III, serving the Tennessee River Valley and greater Mid-South regions, and Brennan Vaughn, Account Manager, based in the Greater Houston area serving the Texas Triangle.
Although we've always served needs for custom and OEM replacement coils across the U.S, our new team members will allow us to deliver hands-on, personalized service in their respective markets, including expert on-site coil measuring.
Ben Dennie brings more than 20 years of experience to Nationwide Coils, with a robust skill set assessing, measuring and upgrading commercial HVAC coils.
Brennan Vaughn holds years of experience in the HVAC industry, possessing comprehensive knowledge of replacement coils.

Ben and Brennan's professionalism and background in the commercial HVAC industry will prove invaluable as we grow our client base. They join Ross Stephens, President, Stephen Barzelatto, VP, Jay Feldman, National Account Manager, James Filauro, NY Tristate area Account Manager, Andre Ostacoli, Inside Sales Manager, and Chris Wright, Chicago Account Manager in leading the sales and service team of Nationwide Coils.